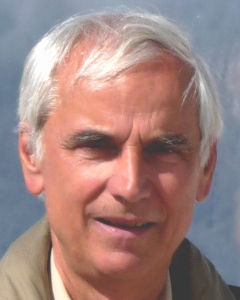 Painting as a hobby since early youth. Study of clinical biochemistry. Until retirement, leading positions in practice, teaching, research and development in health care and pharmaceutical industry.
As far as the scarce free time allowed, occasional painting (watercolor, drawing).
After retirement – now free from professional obligations – intensive study and practice of oil, acrylic and watercolor painting.
Participation in courses, academies, etc. and study of old and new masters for further education. Since 2009, regular participation in art exhibitions.